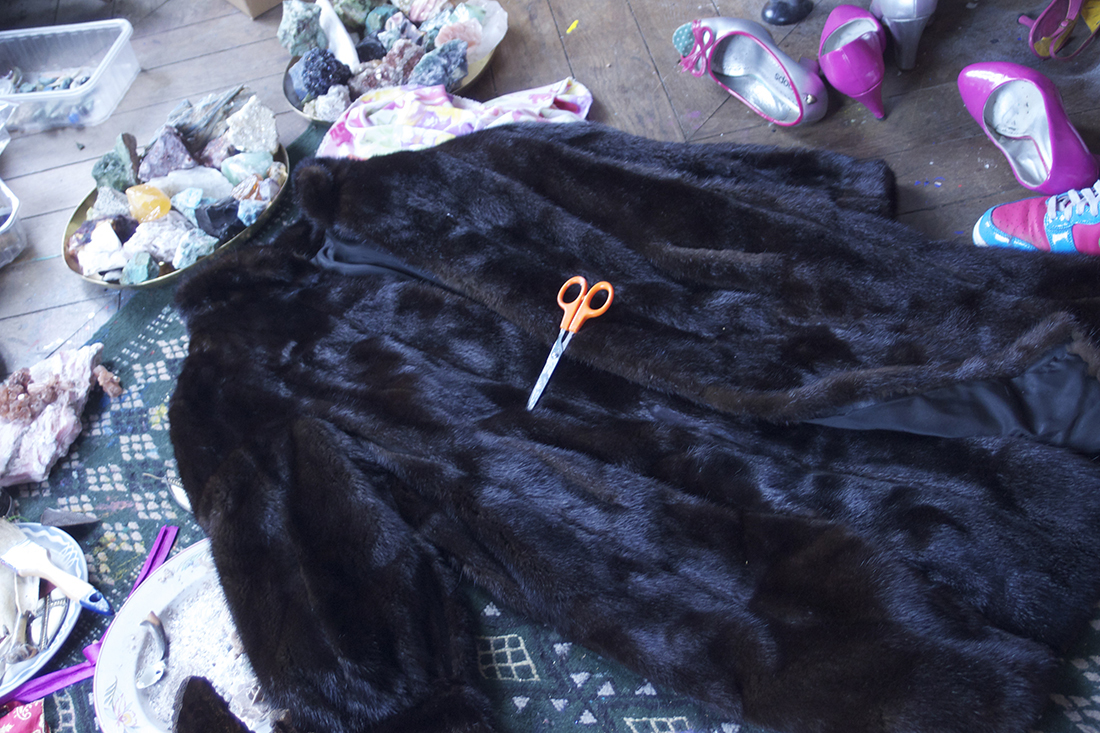 I dig out a relic from the past, 'a mink coat'. When I saw my own face in the mirror – what a shock. Wow, not good, it looked like a Cro-Magnon man. It hides my interior beauty. Nearby were some young people, I went to speak to them:
– What do you think?
They burst out laughing, it looks like old skin.
Sculpted from a real skull.